Alan Curbishley was once tipped for the England job, while he was also being viewed as a potential manager of Liverpool.
However, since leaving West Ham in 2008, the 66-year-old has disappeared from the limelight.
---
Curbishley did wonders at Charlton in 2000 after winning the Football League First Division and guiding them to the Premier League.
He then joined West Ham in 2006 and managed to keep the Hammers in the top flight when they looked certain to go down.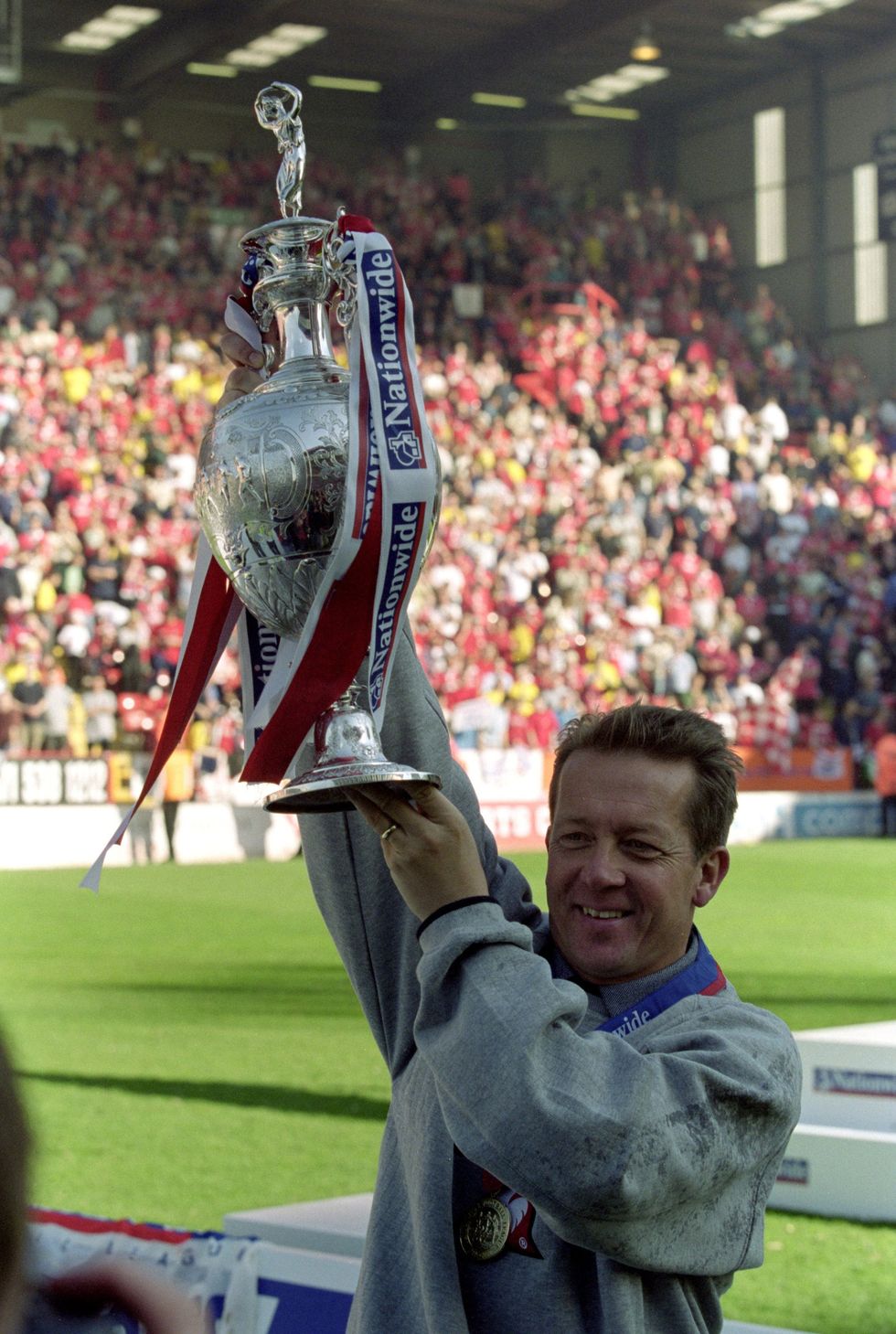 Football news: Alan Curbishley guides Charlton to the Premier League in 2000
getty
However, Curbishley left West Ham in 2008, after feeling distressed following the sales of Anton Ferdinand and George McCartney.
He felt his position at the club was untenable – and has since dropped from the public eye.
Now, speaking exclusively to GB News via Free Bets UK, Curbishley has explained why he never returned to the dugout.
"Obviously the thing was that when I left West Ham it took a year to sort out my situation with the club," he said.
"And when David Sullivan took over I was grateful because he sorted it out very quickly.
"But during that time I wasn't really being offered jobs that I thought were good enough, you know, for me.
"No disrespect, but I didn't want to go back to the Championship.
"I was offered a few clubs with 10, 11 games left who were in a relegation scrap or in the bottom three and I didn't really want to go to a club and then suddenly after 10 games go into the Championship.
"Then suddenly I was out for two years and Sir Alex Ferguson kept saying to me 'You know you've got to come back, you've got to get back in' and then suddenly you're out, you know.
"I look at it and I see people like Sam [Allardyce] Jumping back and David Moyes and Stevie Bruce jumping back, going to different parts of the country to come back and that was probably my problem.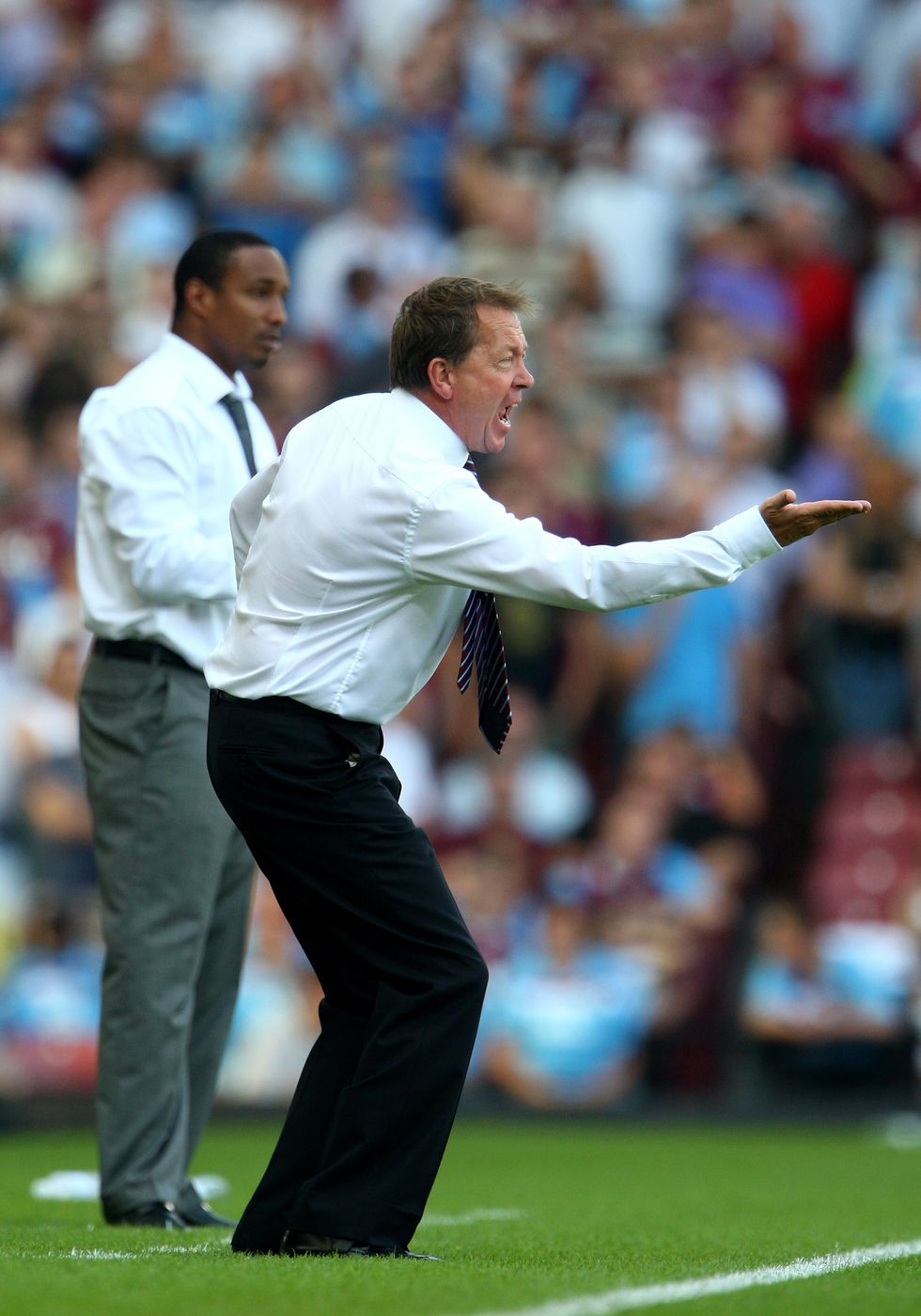 Football news: Alan Curbishley highlights regrets over his departure from West Ham
getty
"I was a bit picky, a bit picky and I should have come back to one of the proposals and seen where it went, but then suddenly I found myself in a different situation.
"When I was managing I never really saw my family, my kids grow up. And I suddenly started seeing more of them and the grandchildren. And then you're out.
"I wake up in the morning, thinking about myself, not about 50 other people like I used to."
However, there is no bad blood with West Ham.
And the former Hammers boss has expressed his regret over his departure, and pondered whether he should remain in the job for a while longer.
"If I had my time again, I probably shouldn't have left like that," he revealed.
"Some people might have told me to tough it out etc and maybe they're probably right, who knows what would have been?
"I actually felt that coming from Charlton when I had complete control over everything, which I didn't have at West Ham, that was probably a problem.
"Maybe I was a little too hasty. I didn't take the decision lightly, there were some things going on that weren't right and I had to make a stand."
Curbishley has made peace with the fact that his management career now appears to be at an end. However, he is willing to step in as an advisor if needed.
Latest sports news:
When asked if his managerial position was over, he said, "Well, I think so."
"I've done some work as a consultant at Fulham, and I still think it's a practical thing.
"I think young managers especially need a shoulder to learn from.
"Somebody who isn't a threat to him, somebody who's been through it and understands it."
Curbishley revealed that moving abroad was also not an option for him due to his desire to stay at home with his family.
When asked if that was an option, he said: "Not really, I guess, but I would have found it difficult.
Football news: Alan Curbishley has worked with Fulham since his departure from West Ham in 2008
getty
"Because when I was managing I had a young family and I didn't think it was for me.
"Other people are probably a little different in their careers now."