Boxing promoter Frank Warren has revealed that Tyson Fury would love to have a rematch with Francis Ngannou after his bout with Oleksandr Usyk ended.
Both Fury and Usyk confirmed their showdown on February 17 at a heated press conference in London last week.
---
The pair were scheduled to take to the ring on December 23, with Saudi Arabian officials hoping the pair would lead a spectacular night in Riyadh.
Although Fury needed more time to recover, he defeated Ngannou by a narrow margin late last month.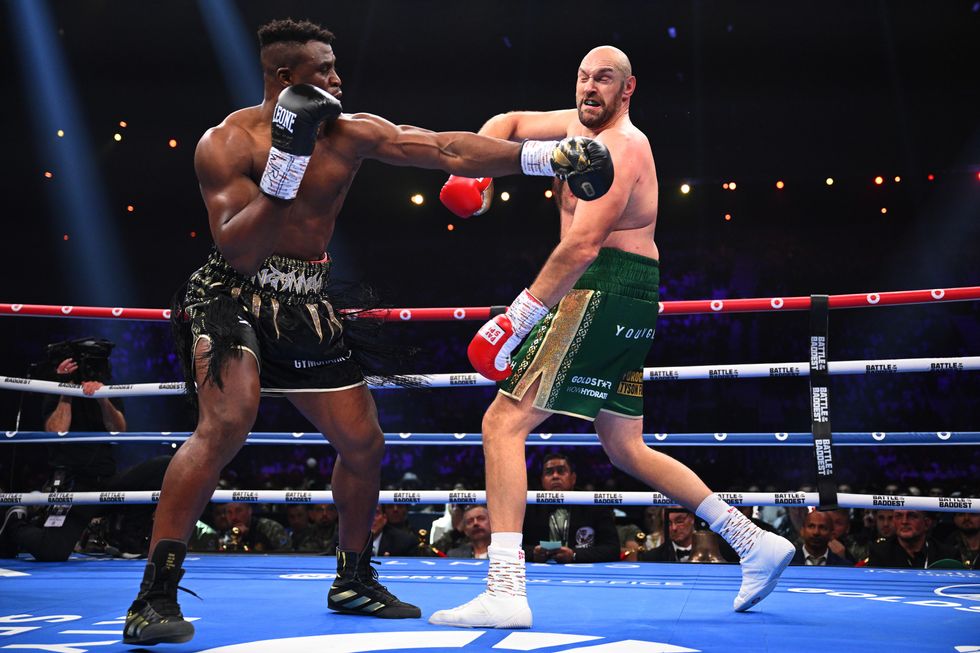 Tyson Fury wants rematch with Francis Ngannou
getty
Gypsy King suffered a knockout in the third round of the bout and ultimately won via split decision.
He was widely criticized for his performance, especially considering that he was facing a man with no boxing experience.
And Warren has now revealed there is a 'good chance' of a rematch with Fury is keen to make things right.
"I think there is a good chance of that happening. I do," he said on The MMA Hour.
"I don't know [if it'll be next for Fury],
"It's like jumping too far. let's get the bigger one [with Oleksandr Usyk] Get out of the way first, and then we'll see where we go.
"But I think [it'll happen], Tyson told me he wants a rematch, and I know Ngannou wants it, because after the fight we were there, we met H.E. [Turki Alalshikh]'s house and we had a long conversation.
"Well, he's a good guy. He's a really good guy, he's got a good team around him, and I'm pretty sure we'll do it again."
Fury insulted Usyk during his recent press conference.
He branded his upcoming opponent 'ugly' and also branded the Ukrainian a 'p***y' as tempers ran high.
Warren, speaking to the Daily Mail last week, expressed Fury's frustration at the fact that his fight with Usyk has been delayed on several occasions.
"Look the last time we signed it last year, they were the ones who withdrew," he said.
"Tyson is very disappointed.
"I think the frustration at the press conference got to the point where it was a real irritation, with everyone saying 'why isn't it working'.
"We knew what the real truth was behind the scenes, the truth is – it continues.
"Tyson will be there on the 17th, and I'm sure Oleksandr will be there too, and I think we're going to get something special."
On Fury potentially retiring, he said: "He believes he's the best and he wants to be the best, and that's it.
"I think it's a legacy in itself, but he's not worried about labels.
"I think the fact that he can turn around and feel like he accomplished it (is important).
"For me, I think it's fantastic for his kids, that their dad is the undisputed champion, for his family, and I think for me, as his promoter for a long time, I feel like a puncher. Would be proud I was with him when he did.
"And I hope he does. We'll find out on the 17th."
Latest sports news: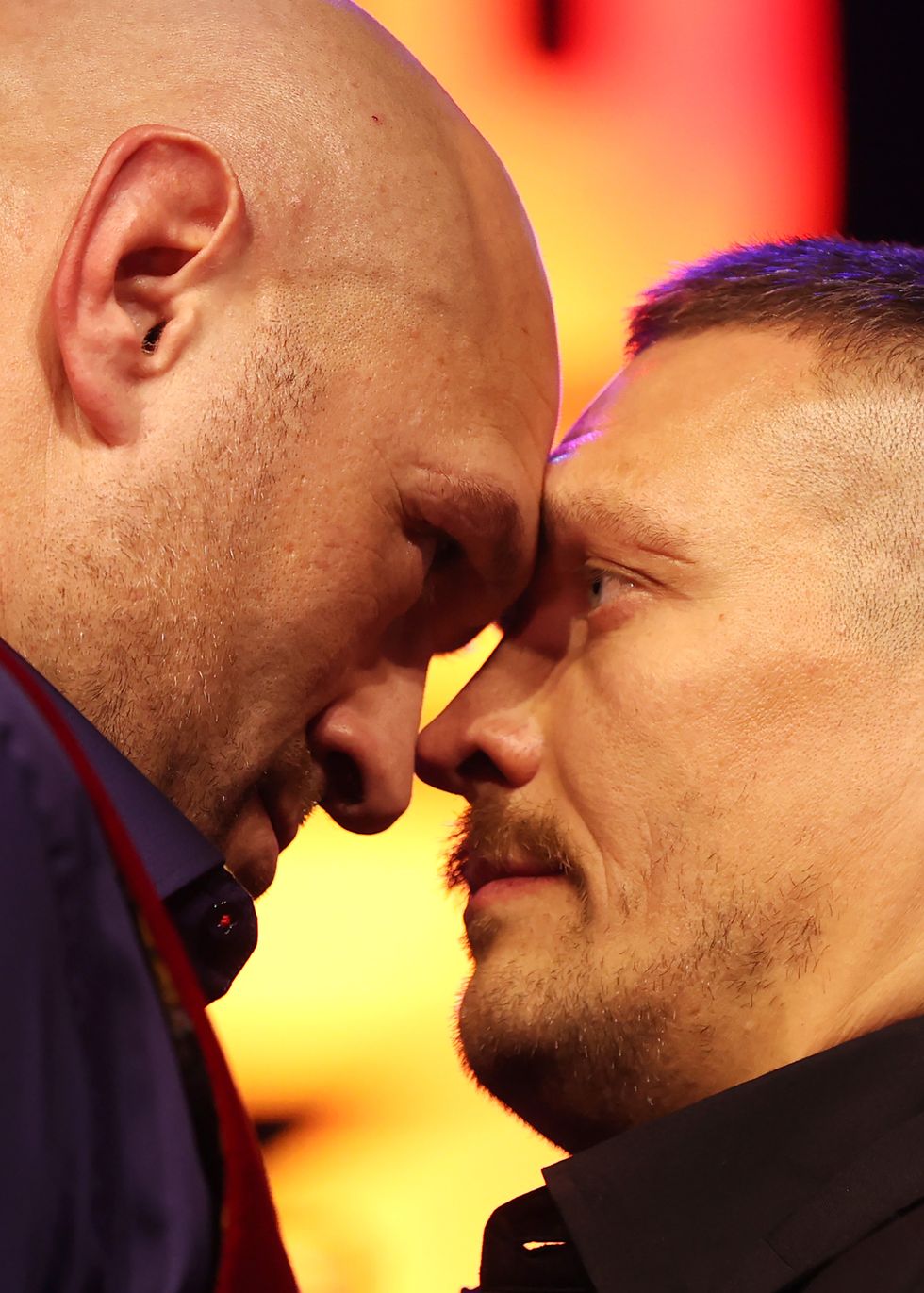 Tyson Fury is looking forward to his boxing fight with Oleksandr Usyk
getty
He added: "If he wants to retire after the fight, it doesn't matter what anyone thinks, he will do it, if not he won't.
"He's the guy getting in the ring and it's his choice.
"Me, I know how lively he is and how much he loves boxing.
"What's really a problem for them is the nonsense that's going on out there, people saying they want fights and won't sign for them.
"But now it's signed."