Politics

,
17 November 2023
Biden and Netanyahu are sticking to the old imperial model on what to do with Gaza. But his plans are doomed to fail.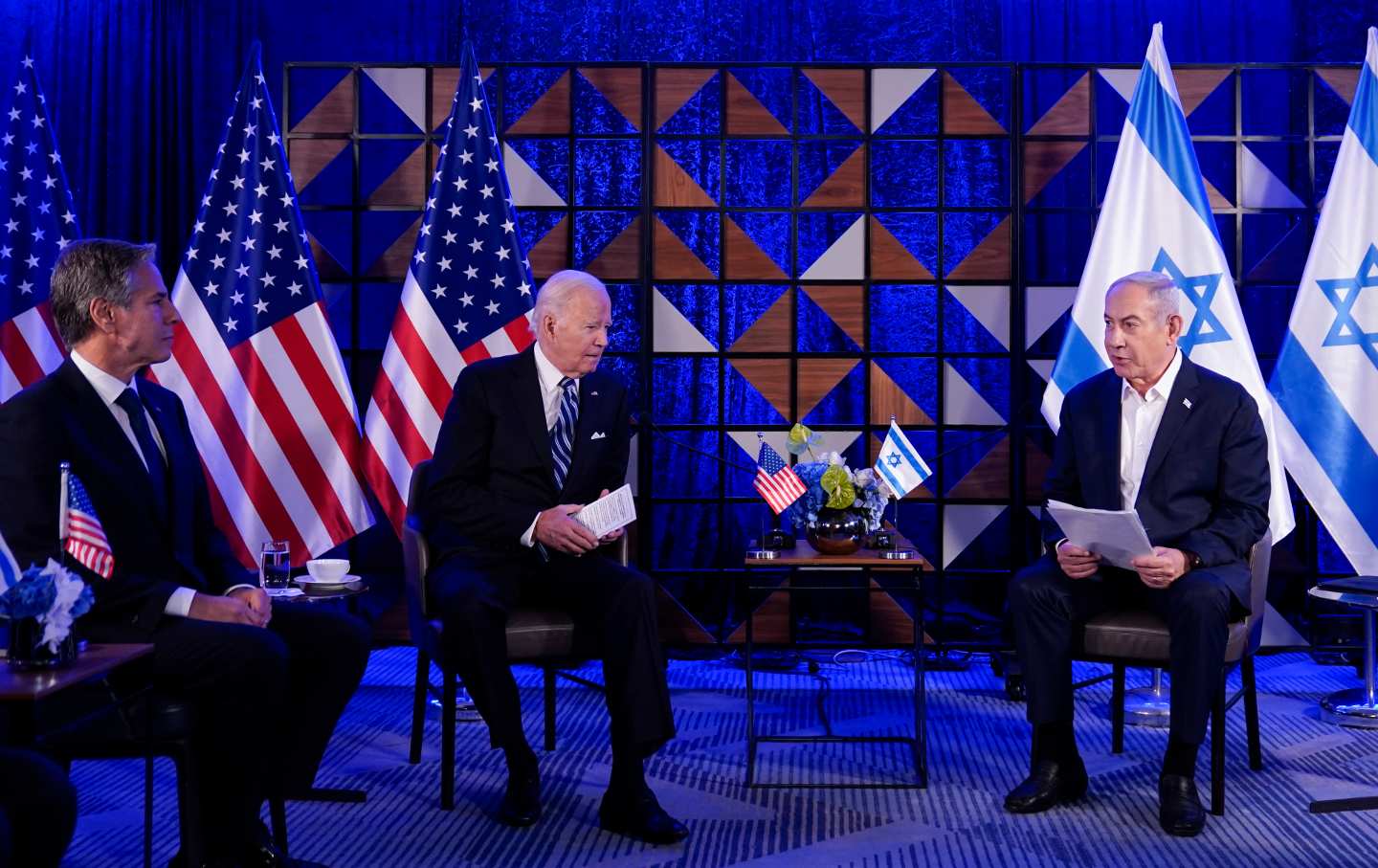 Israel's relentless bombardment of Gaza shows no signs of stopping, but the United States is already wondering what should happen when the bloodshed ends.
Speaking to reporters last week, US Secretary of State Antony Blinken suggested that governance of the territory should be integrated with the West Bank, and laid out a series of edits to Palestine's future.
"Gaza cannot be run by Hamas," Blinken said. "It is also clear that Israel cannot occupy Gaza…. It is essential that the Palestinian people be at the center of governance of Gaza and the West Bank.
Blinken's parameters were rejected a few days later by Israeli Prime Minister Benjamin Netanyahu, who declared, "IDF forces will remain in control of the strip," and made clear he would not allow the Palestinian Authority to play any role there. (Netanyahu then told Fox News that Israel "does not want to occupy" Gaza; although, given the reality on the ground, it is difficult to know how Israel defines "occupation.")
The back-and-forth over what would happen next in Gaza led to NBC News headlines like this one: "Grift between Biden administration and Netanyahu government grows over Gaza's future."
But there is one glaringly absent party from these conversations: the Palestinian people themselves. No one is particularly interested in what they might say about the future of their land.
current issues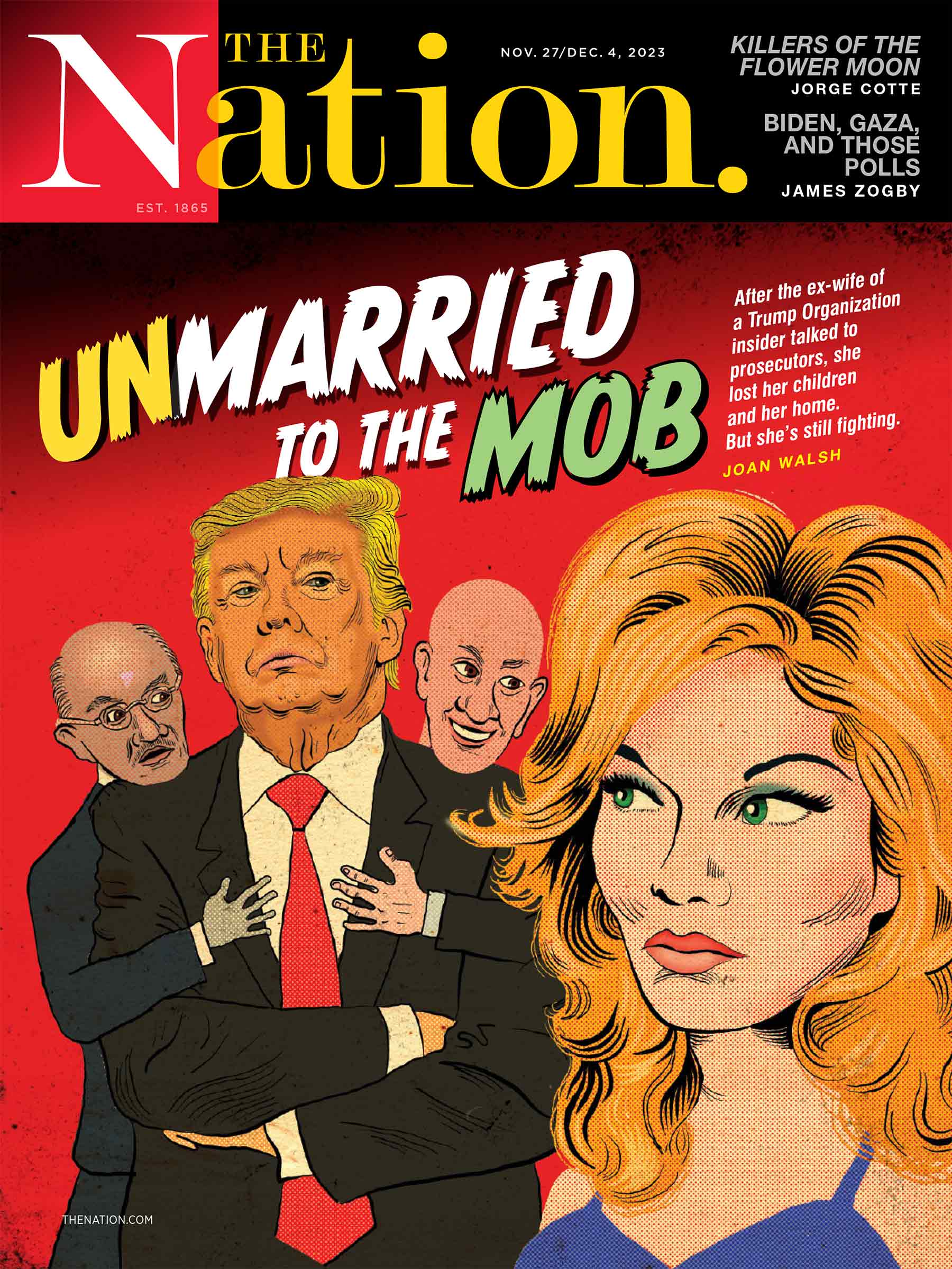 Unfortunately, this is nothing new. Palestinians have long been accustomed to outsiders dictating what their land should look like and how it should be governed. Britain's Balfour Declaration of 1917 promised a Jewish homeland in Palestine; The League of Nations decree authorized British rule there; And the United Nations Partition Plan of 1947 called for dividing the country into two parts. In recent years, Donald Trump's "Deal of the Century" re-imagined Palestine as an archipelago of townships and factories, connected via tunnels to ensure Palestinians' vision above. Do not harass the Israelis who live.
Today, Netanyahu and Blinken's intentions for Gaza seem particularly grave, with the former killing more than 11,000 people using weapons supplied by the government there – a government that has consistently called for a ceasefire. Has refused to do so, labeling some US politicians who have done so "disgusting" and never holding Netanyahu or his extremist coalition accountable – either for his disregard for US policy or for the October 7 Hamas attacks. To openly violate international law before and after.
But apart from audacity, these ideas have received little thought and are likely to fail.
For example, cynics may find some contradiction in Blinken's claim that Palestinians should have a role in their own governance, as long as they presumably exclude their most popular political party. Others may say that George W. Bush's refusal to accept Hamas rule in Gaza was an example of George W. That has been US policy since the Bush era, but it has not stopped Hamas from actually ruling Gaza. (Some, like the United Nations, may also be surprised to learn that Israel apparently has not occupied Gaza this entire time.)
Israel's 2005 "withdrawal" from Gaza was motivated by the high costs of maintaining its residents and troops under the fire of Palestinian armed resistance. If Israeli forces increase their presence inside Gaza, the cost will be much higher and much bloodier than before, as the capabilities of Palestinian fighters have grown rapidly in the intervening years.
Its price will also be political.
Israel sought to absolve itself, as the occupying power, of its responsibility for the well-being of the Gaza population when it withdrew its troops and residents from the Gaza Strip. It also hopes to subtract from the demographic ledger the population that Israeli leaders worry so much about – convenient arithmetic when you present yourself as a Jewish and democratic state, but under your own rule. Most people are not Jews and have no political rights.
But if Israeli tanks remain in Gaza, Israel will once again be defeated. Gaza will no longer be "exceptional", its status will be separate and distinct from the occupied West Bank, where Israeli forces are omnipresent. The two territories will once again be viewed as a single political entity, especially if, as the United States hopes, the Israel-ally, West Bank-based Palestinian Authority (PA) can return to Gaza.
popular
"Swipe down left to see more authors"Swipe →
Currently, the PA acts mostly as a security subcontractor to Israel. Its 60,000 guns are specifically targeted at dissidents and those fighting Israel. Not a single shot has been fired in defense of Palestinians from daily Israeli military raids or settler violence. At first glance, extending that arrangement to Gaza seems ideal for Israel. But political integration of Gaza and the West Bank is a major risk for an Israeli leadership wary of creating any momentum for Palestinian independence. This is why Netanyahu has worked hard to undermine efforts at reconciliation between Hamas and the PA, even if it means continuing Hamas rule in Gaza. In 2019, he explained his reasoning to ministers from his party as follows: "Anyone who wants to thwart the establishment of a Palestinian state must support the strengthening of Hamas and transfer funds to Hamas. "This is part of our strategy – to separate the Palestinians in Gaza from the Palestinians in the West Bank."
Even if that isolation were broken, it is unlikely that the current leadership of the Palestinian Authority – corrupt, corrupt and beholden to Israel's intelligence agencies – would actually do anything for the Palestinians. But PA president Mahmoud Abbas is 87 years old. There is no guarantee that future PA leaders will be as docile as he has been, which explains Netanyahu's rejection of the PA's presence in Gaza.
However, if the United States convinces Israel to support the PA regime in Gaza, it will only highlight the lack of foresight that has characterized the Biden administration throughout this conflict.
PA is extremely unpopular. As repressive as it has been internally, it has been impotent in the face of Israel's colonial settlement project, and as Gaza has been suffocated by the Israeli siege, it has been a mute spectator (at most). If it leads to nothing more than an extension of that kind of regime in Gaza, Palestinians there are unlikely to welcome its return – especially if it comes on the back of an Israeli military that has recently Have committed unconscious genocide. It would also likely be the target of an organized, motivated, and better equipped opponent in Hamas.
And therein lies the rub. Because all the discussion of who will rule Gaza after the war and all the serious statements about the need to eliminate Hamas conveniently ignore what is the most likely outcome: that Hamas, a military force and a political The movement will survive, as will both.
Despite the massive destruction and death of one civilian inflicted by Israel's air force and artillery, which has aroused disgust and outrage around the world, there is little to suggest that Hamas's military capabilities have suffered a serious decline. . Its fighters are engaging Israeli armor in sporadic street battles amid the devastated ruins of northern Gaza. Its tunnel system, designed for this type of warfare, does not seem to have been compromised. And its rocket silos are still launching daily attacks on Israeli towns and cities. Israeli officials have portrayed the ongoing fighting around Gaza City as potentially decisive, but Hamas is so strong in the southern part of the Gaza Strip that Israeli forces have not penetrated.
If the effort to destroy Hamas fails, it would not be the first time that American and Israeli efforts in this regard have fallen short. Famously, the US's desire to annul the results of the 2006 Palestinian Authority legislative elections (which Hamas won) culminated in a counter-coup that ousted the PA from Gaza in the first place, thereby cementing Hamas control there. Went.
Since then, successive Israeli wars on Gaza (in 2008–09, 2012, 2014 and 2021) have neither toppled nor significantly weakened Hamas; In fact, the group emerged stronger each time. This is not because Gaza was not bombed enough, but because there is no willingness to consider what Hamas really is: a nationalist movement that seeks to liberate Palestinian lands from Israeli occupation and to support Palestinians. Seeks to realize the right of return for refugees.
This is evident in the lazy attempt to conflate Hamas with groups like ISIS – a convenient analogy when you don't want to be associated with the political cause that Hamas represents. Reducing a political movement to its most violent tactics makes it easy for cable news pundits to offer opinions about what should be done without thinking about the Nakba, the occupation or apartheid. Policymakers who portray themselves as strict realists do not have to accept Hamas's efforts over the years to enter into a long-term ceasefire with Israel, its tacit acceptance of the two-state solution (which the U.S. and European politicians automatically affirm as the only possible solution), its efforts to achieve reconciliation with the Palestinian Authority or its support of non-violent strategies.
Many, if not most, Palestinians do not necessarily share Hamas's Islamic ideology or support its often weak political leadership. But the group enjoys a large amount of support because it is seen as the only party committed to fighting Israel's colonial domination. For example, it is worth remembering how diplomats took up the ethnic cleansing of Jerusalem's Sheikh Jarrah neighborhood in 2021, but it was only stopped after Hamas fired rockets at Israel in response. And it was Hamas that swapped a captured Israeli soldier for the freedom of more than a thousand Palestinian prisoners – a feat it hopes to surpass now that hundreds of Israelis are in its custody.
So, if Hamas survives, what will Gaza look like after the war? The reality on the ground is one of horrific destruction and unimaginable trauma. Only an urgent effort to rebuild Gaza and give thousands of people who have lost their homes, schools, universities and workplaces a chance at life can avert further horrors. But in foreign capitals, diplomats are already looking back to the failed formulas of the past, putting their faith in Israel to manage the Palestinians, unable to understand what has caused these dark days.
The way forward, then, is to honestly address the injustices Palestinians have suffered since the Balfour Declaration and find a solution that leads to freedom, equality and justice for all. This is the only way to reduce the incentive for more violence. Without it, we are likely to see more massacres in the future, no matter who is in charge of Gaza the day after the war.
submit correction

Reprints and permissions