activism

,
15 November 2023
I was almost killed by Philippine soldiers who maintain the global economic order during a demonstration at this week's APEC summit.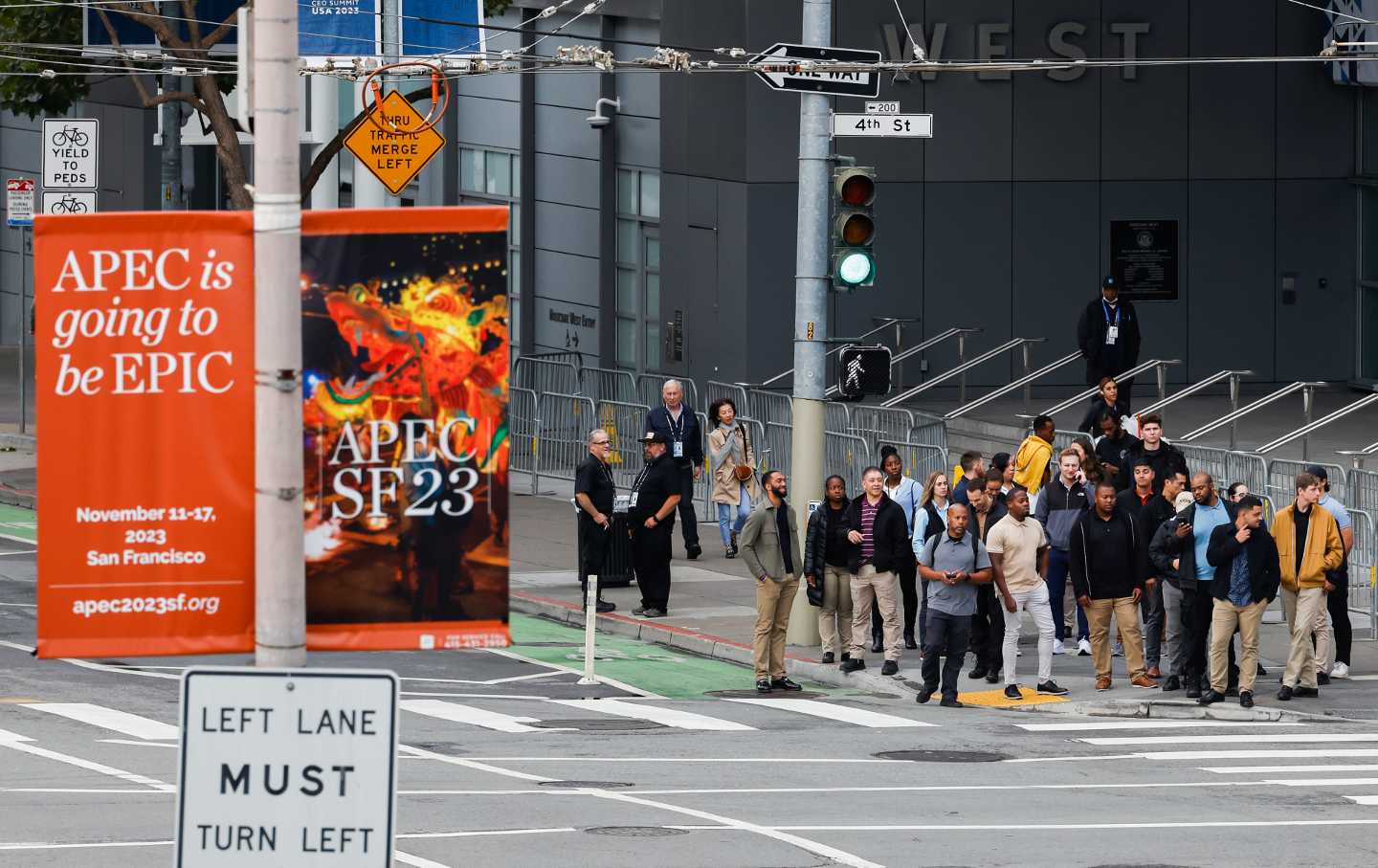 Today I will face the forces that almost killed me.
In 2019, members of the Armed Forces of the Philippines attempted to assassinate me in response to my efforts to protect indigenous Philippine lands from environmental and government degradation. The fragments of the bullets from the attack are still stuck in my body and I am paralyzed from the chest down.
But it wasn't just those specific soldiers who were responsible for my near-killing. It was not just the Philippine government. The global neoliberal economic model that prioritizes endless profiteering and exploitation over peace, equality and environmental stewardship helped load the gun.
Now, four years later, and in my hometown of San Francisco, I am surrounded by key symbols of that global order – because my city has been chosen as the site of this year's Asia Pacific Economic Cooperation (APEC) summit. For the first time in 12 years, the United States is hosting the APEC Heads of State Meeting, a gathering of national leaders from 21 member economies — including Joe Biden, Xi Jinping and Philippine President Ferdinand Marcos Jr., all of whom have arrived. in San Francisco—and business executives from some of the world's largest multinational corporations.
All police and security personnel in San Francisco are required to work overtime and the federal Secret Service is deploying its forces to secure the closed-door APEC meetings. Meanwhile, thousands of local residents and small businesses are facing street closures, homeless sweeps, aggressive checkpoints, harassment by police, and inaccessibility to neighborhood services.
I grew up in San Francisco learning that most people faced a struggle at some point to put food on the table and earn enough to pay the bills, while some people across town lived in Victorian mansions. And worked for big banks in skyscrapers. Which created the iconic skyline of the city.
current issues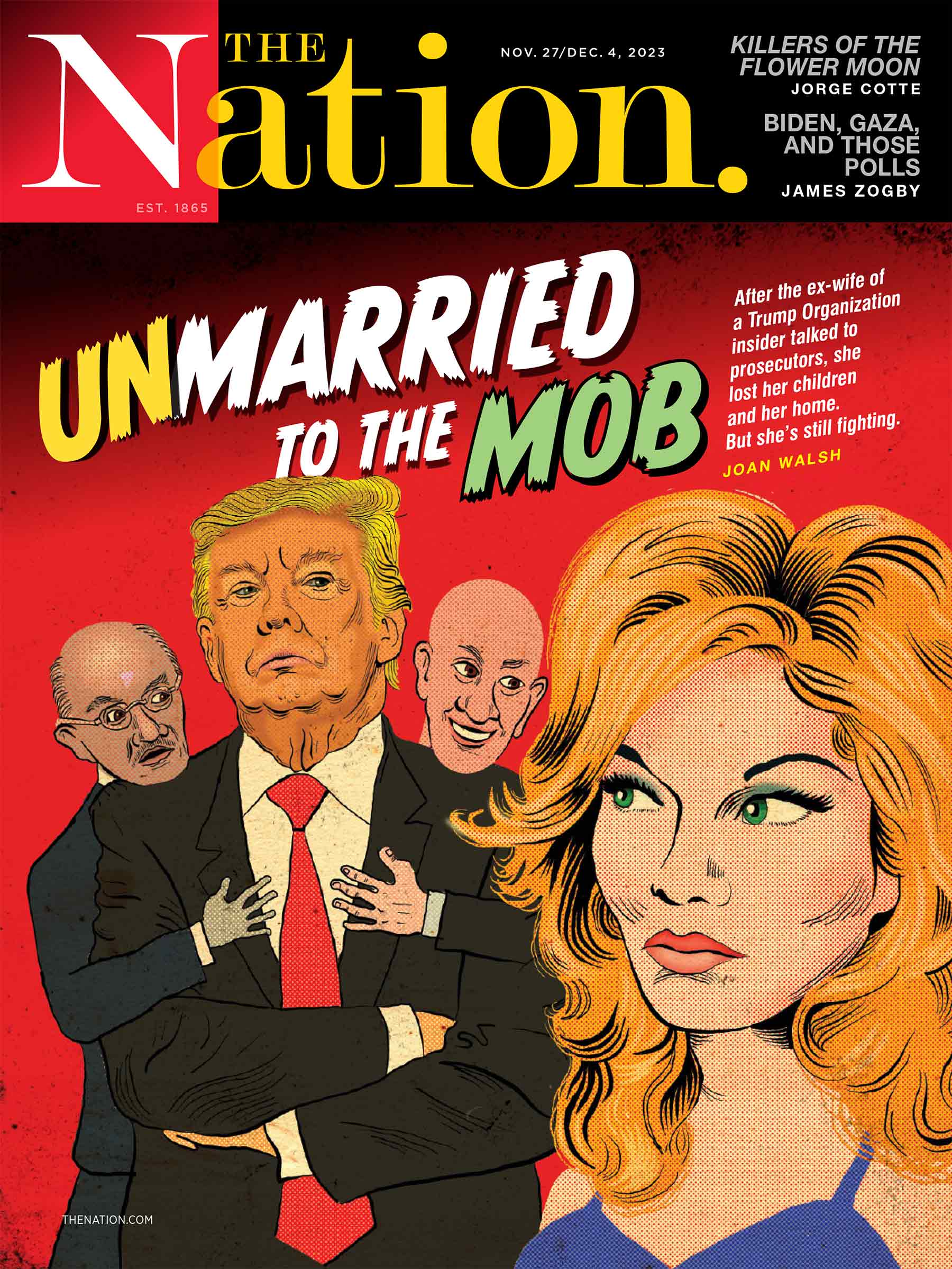 The glaring divide between rich and poor that has been evident since my childhood has become wider around the world and in San Francisco itself, precisely because of the policies that APEC is discussing during the week of its meetings.
According to APEC, its members account for 41 percent of the world's population, 44 percent of world trade and 51 percent of world GDP, underscoring how important the Asia Pacific region is to the global economy and geopolitics. Is. APEC has always been a forum where great powers compete to bring member countries into their sphere of influence, but this year's backdrop is intense global competition and conflict. Notably the US is aggressively pursuing the Indo-Pacific Economic Framework (IPEF) in negotiations with 13 other countries (including India, which is not a member of APEC) ahead of the APEC summit.
A free trade agreement couched in the language of "boosting resilience" and "climate-smart sustainable production" after the pandemic, IPEF is the trade aspect of America's desperate attempt to gain the upper hand in its competition with China. In line with its Indo-Pacific strategy, the US is expanding its trade ties with Japan, South Korea, the Philippines, Australia and other countries in the Pacific by deploying military forces, expanding overseas bases, and signing new military agreements with them to isolate them. Supports the agenda. China is included. All these moves put APEC member economies – especially those in the first-island chain – in harm's way.
I know this from first-hand experience, having spent nine years alongside the Igorot indigenous people of the Philippines as they defended their lands, rights and lives in the resource-rich region known as the Cordillera region. I witnessed firsthand how neoliberal policies supported by APEC, such as the Philippine Mining Act of 1995, liberalized the mining industry, allowing foreign mining companies to profit 100 percent from the plundering of indigenous people's lands .
Unbridled mining destroyed the environment and forcibly displaced the original inhabitants who had lived there for generations. When people protested against foreign mining companies and the policies that enabled them, the state responded with violence. Indigenous communities were militarized, bombed and shelled with artillery. Individual indigenous rights activists were threatened, harassed, monitored, kidnapped, had legal cases filed based on fabricated evidence, illegally arrested, and even extrajudicially murdered .
Because I protested with indigenous communities and as a journalist wrote about the daily attacks they face, I was also threatened, politically vilified as a terrorist and received death threats. culminating in a disturbance by members of the 54th Infantry Battalion. Philippine Army in front of my house on August 6, 2019.
More recently, under Marcos Jr., who was elected last year, a series of human rights violations have affected the Cordillera indigenous people: phosphorus bombs were dropped in Kalinga province; Three indigenous rights activists were kidnapped; And four of my friends and colleagues at the Cordillera People's Alliance were tagged as terrorists for defending the rights and lands of indigenous peoples. Only the Philippine military and police apparatus, trained and armed by the US, has the capacity to systematically carry out these crimes on such a large scale. The bullets that hit me were probably funded by American taxpayers, as well as the bombs that are being dropped throughout the Philippines to silence those protesting the policies demonstrated by APEC.
Indigenous peoples of the Philippines would be excluded from APEC talks. APEC has never invited them, nor any of the billions of ordinary people who bear the brunt of its free-trade deals: workers, women, migrants, and all sectors of society, the 99 percent. Have never been given a seat in the meetings. , at grand dinners, or at extra meetings. Instead, the largest US corporations like Amazon, GM, Chevron and Boeing are spending millions of dollars to support this November's APEC meetings and thus gain special access to global leaders. These global leaders become the largest customers of corporations like Boeing, which manufactures drones used in bombing indigenous communities in the Philippines and in Israel's genocidal war against Palestinians; and Chevron, which continues to expand natural gas production at the Leviathan gas fields in the Philippines and off the coast of occupied Palestine with Israel.
The people of the Bay Area have not taken this lying down. Hundreds of people have formed a broad 'No to APEC' coalition consisting of grassroots organizations, labor and climate advocates, and thousands have been protesting against APEC all week. We will follow in the footsteps of a generation of people who have opposed APEC since its founding.
As San Francisco rolls out the red carpet for APEC and the 1 percent, I will again stand with the people, ready to confront this institution that not only took my life but contributes to poverty, unemployment, and environmental destruction. Have given. Has killed millions of people around the world.
submit correction

Reprints and permissions