Optimizing insurance spend and creating flexibility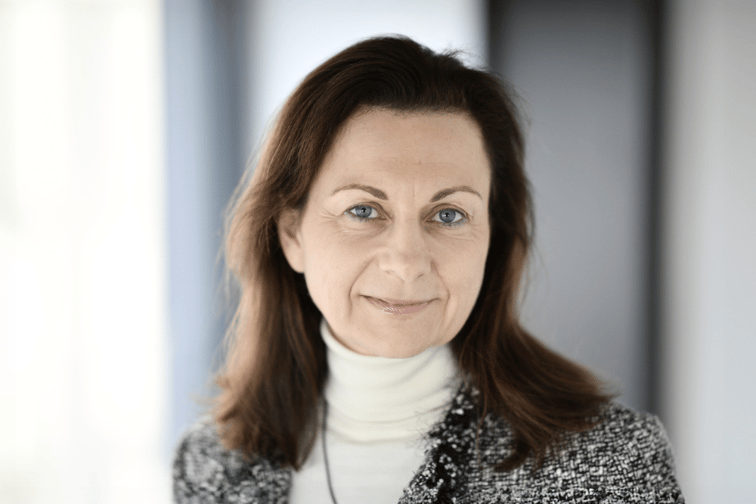 This article was provided by AXA XL.
Accelerating the flow of data and fostering collaboration will help take the captive to the next level, according to Marine Charbonnier (pictured), who leads AXA XL's captive and facultative underwriting in APAC and Europe.
The captive market has seen historic levels of growth over the past five years due to the challenging (reinsurance) market as well as the increasing maturity of risk management around the world. More and more companies now see the value of owning a captive (reinsurer) to help optimize insurance spend and build flexibility.
The number of prisoners has increased significantly in recent years across all sectors and sectors of business. According to AM Best, direct premiums written by rated captives are expected to increase by 21% in 2022, the largest increase in a decade. Marsh says it has added about 370 new captives in the last three years alone, while its captive premiums under management grew from $49bn in 2018 to $70bn last year.
The captive growth trend is also reflected in our own portfolio in Europe and Asia Pacific. As a leading fronting insurer, we have seen strong growth in captives, and now support over 200 captive sessions across 21 domiciles, with 79 captive sessions in France alone.
Shorting a Difficult Market
The main driver of growth in the number of captives over the last three years has been the challenging insurance market. According to Marsh, global commercial insurance pricing continued to rise in the third quarter of 2023, marking the 24th consecutive quarter of pricing increases. The various lines, including cyber, D&O and property catastrophe, have seen rapid change in the terms and conditions of capacity, limits and coverage available.
However, captives have proven to be a versatile tool to reduce the rigidity of the insurance market, helping companies retain more risk and maintain continuity of cover. According to AM Best, from 2018 to 2022, captives accumulated $9.4 billion in savings, including $4.1 billion in surplus increases and $5.3 billion in dividends that otherwise would have gone to the commercial market for coverage.
For example, where cyber capacity was lacking at the time of renewal, we worked with customers to fill the gaps in both primary and standby capacity at the time of renewal. After such cover was no longer available in the commercial insurance market, we helped a client add product recall insurance to its captive by using excess capacity from the alternative market.
bringing prisoners closer to home
There is also interest among European corporates in exploring options to bring their captive operations closer to home. This requires the lead insurer to work with the captive and captive manager to understand how this can be achieved, the timetable, value and cost implications.
We have helped many clients set up captive (recapture) insurers in France following the changes to French captive law earlier this year. We have other clients who are considering relocating their captives within Europe, and we are also talking to both risk managers and brokers in other countries who are interested in developing local captive solutions in Europe.
From risk transfer to risk management
Interest in captives is expected to remain strong, as more captives are established as more owners look to re-occupy, and companies continue to add new lines and finance higher retentions in the existing market. We are also seeing interest from countries with less mature captive markets, including Europe and Asia Pacific, and from a growing number of international companies around the world.
In the long term, the evolving risk landscape and increasing maturity of risk management will further strengthen the relevance of captives as a risk management tool. The sophisticated captive business continues to expand into new directions, including employee benefits, cyber, political violence, product recall and cargo insurance. Bandis are also helping their organizations find solutions to key risk challenges ranging from climate change to supply chains.
Specifically, captives provide a mechanism for companies to share risk and experience with insurers and third parties. With the growth of intangible and emerging risks such as intellectual property and infection risks, captives enable companies to take risks and work with insurers on risk transfer and risk management solutions. For example, with AXA Climate, we are able to meet the additional capacity needs of captive customers through parametric solutions.
speeding up data flow
As captive demand grows, the sector will need to invest in people, processes and technology to meet the future needs of companies. Two areas, in particular, will be critical to taking Captives to the next level: data and collaboration.
From accounting and reinsurance to business and risk insights, improving the quality and flow of data is currently a top issue for captives. This requires leading insurers to make significant investments in IT infrastructure and processes to improve visibility, control and flow of financial and risk data. For example, we recently released a detailed draft of Bordereau to optimize best practices for captives and captive managers.
In the future, captives will need modern tools for accounting on a more automated basis, increasing efficiency and freeing up valuable expert resources to provide value and advice. We're not there yet, and it will take time, but work is being done in this area.
enabling innovation
As the sophistication and risk of detainees increases, cooperation is becoming more important. Fronting insurers play an essential role in coordinating captive operations, as well as facilitating collaboration between various stakeholders, including the captive, broker and captive manager partners. Insurers must be able to anticipate and respond quickly to the needs of their customers, and be involved and proactive in this regard.
At AXA XL, we have a dedicated captive team that works in a flexible, organized and coordinated manner. Keeping in mind the growing relevance of captives to our clients as they face a changing risk landscape, we have made significant investments in quality of service, building dedicated tools and teams to manage captive services. Transparency, communication and coordination are the keys to the success of Bandhi.
in conclusion
The growth of the captive sector in the last three years has been remarkable. But we cannot rest on our achievements. As an industry we need to continually invest in our people and systems, while raising the level of service and innovation. Captive insurance is a complex business but, by working together, we can overcome the problems and ensure the captive meets its ambitions and meets the growing needs of businesses.
Stay up to date with the latest news and events
Join our mailing list, it's free!