Why try to be credible if you have to be listened to without criticism by the White House and the Western press?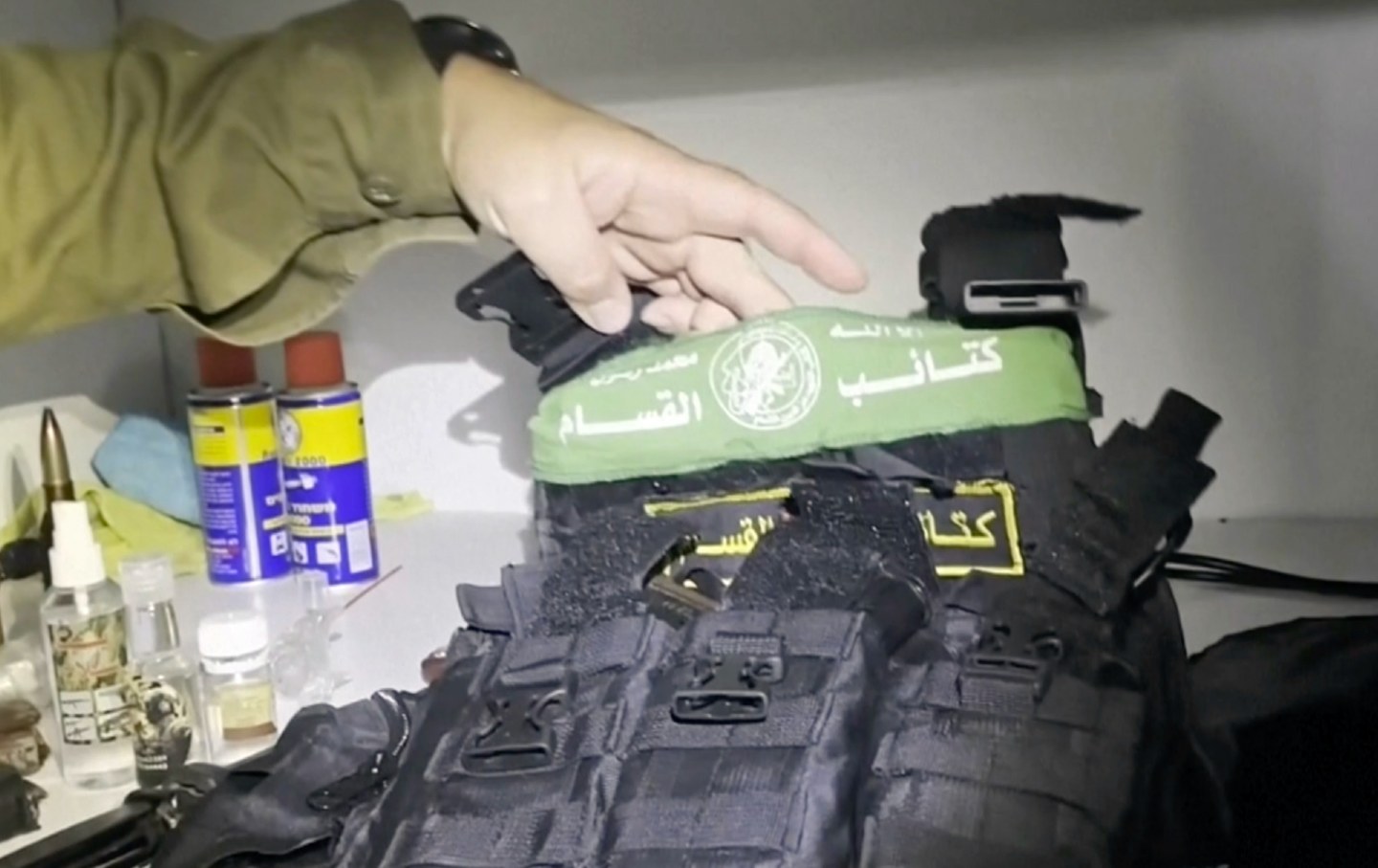 On 11th November, An Arabic language Twitter account Posted by Israel's Foreign Ministry a video It is reportedly a selfie taken by a nurse at Gaza's al-Shifa hospital, a major battlefield in the current conflict which was taken over by the Israel Defense Forces (IDF) days later. In the shocking video, as bombs explode in the background, a tearful nurse warns Gazans to heed the IDF's call to flee to the south. He also confirmed several of the IDF's statements, notably that Hamas had taken over the hospital and were stealing morphine and fuel.
The video was viewed millions of times—but it was also widely ridiculed by many, especially Arabs, who questioned its authenticity. One thing is that none of the hospital staff knew who this alleged nurse was. For another, she spoke in English with an accent that bore no resemblance to any known Arabic.
Mark Owen as Jones The Daily Beast observed, "Everything about it smacked of high school theater – from the bad accent that sounded as if it came straight out of an Israeli soap opera, to the perfectly scripted IDF talking points rolling off his tongue. Be." Jones also noted "the pristine white lab coat that looked like it had just come back from the dry cleaners, the audio track of bombs falling that sounded like samples of '80s Casio keyboards, and The imaginary stethoscope-waving you might expect from an extra gray's anatomy,
The video was tweeted within a day removed By the Ministry of External Affairs. But of course, downloaded versions continue to circulate.
Lies and propaganda are endemic to war. Public opinion is always as much a battlefield as the real world. But in the case of Israel's ongoing war in Gaza – nominally against Hamas but in reality devastating to the besieged territory's civilian population – the propaganda has taken a bizarre turn. This is propaganda that barely makes any effort to explain, instead presenting ridiculous arguments in unbelievable forms. Paying attention to Israeli propaganda in recent weeks has been like watching a magic trick performed by an inept magician who constantly lets the audience see mirrors and stars that create optical illusions.
Hussein as Ibish, a resident scholar at the Arabian Gulf State Institute notes"Israel's propaganda has always been absurd and ridiculous, but during this Gaza war, it has been so pitifully bad and so badly affected that it is difficult to restore any credibility while a large number of people live It is becoming very difficult." America and Europe."
current issues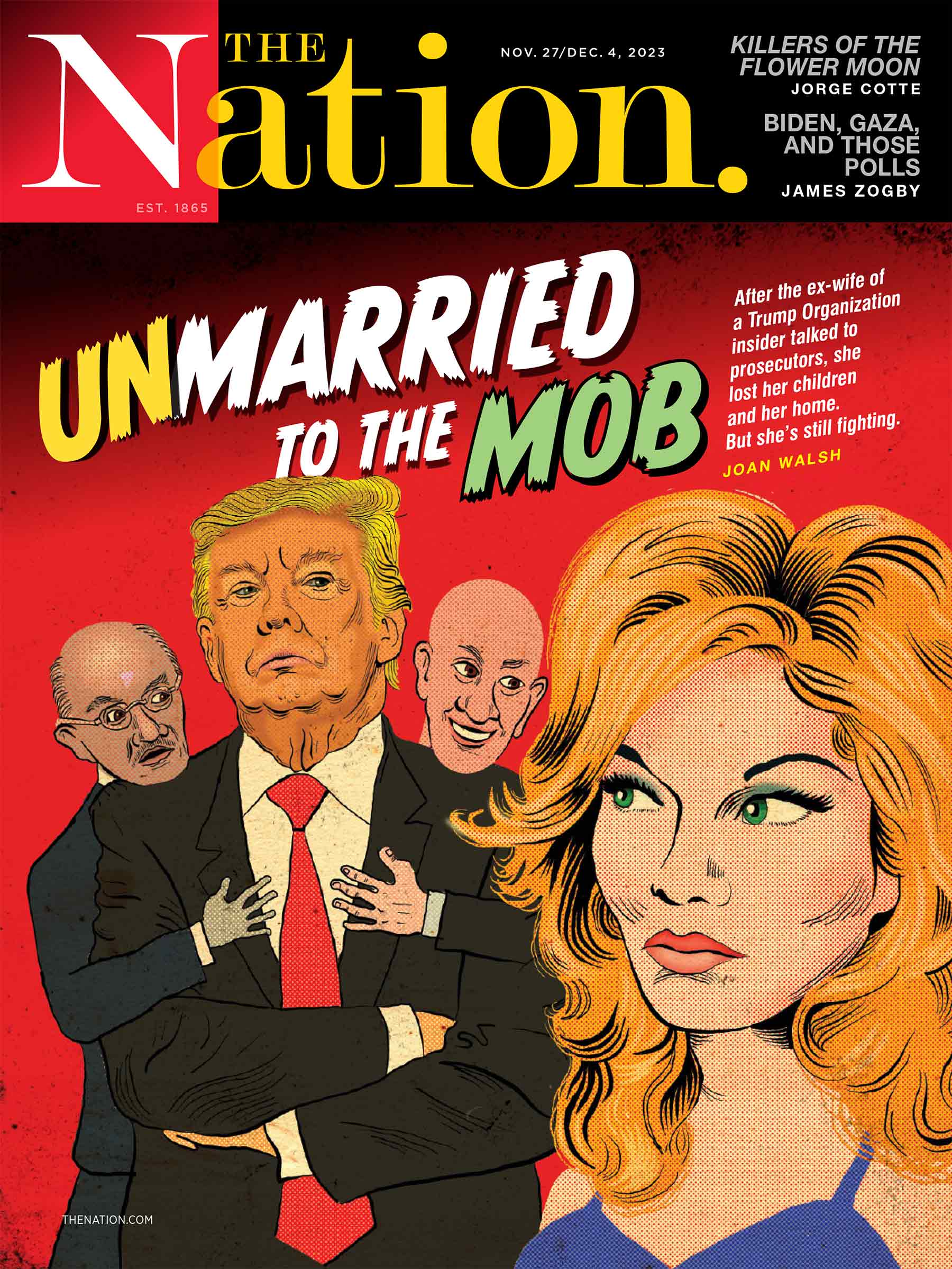 A few examples will suffice. On November 5, Israel bombed a car traveling from South Lebanon to Beirut. The IDF told the press that it "hit a vehicle in Lebanese territory, which was identified as a suspicious vehicle carrying several terrorists." In fact, as Human Rights Watch later established, the car was civilian, carrying a grandmother, a mother, and three young girls. Mother was injured; The grandmother and the girls were killed. Human Rights Watch concluded that it was a "clear war crime" and that "the attack on a vehicle containing only fleeing civilians reflected the Israeli military's reckless disregard for its obligation to distinguish between civilian and military objects and provide adequate security." "represents a significant failure to take measures." Stop civilian deaths." Israel has promised an investigation, but based on past experience it is likely to be slow and will result only in slow admissions of error.
On 13 November, the IDF released a video of spokesman Daniel Hagari visiting Rantisi hospital. Hagari continued to draw attention to trivial items with the suggestion that they were evidence that there was a terrorist cell in the hospital. At one point he pointed to a baby bottle and said, "This is a baby bottle. It's a baby bottle in the basement, above the World Health Organization sign. Hagari then pointed to a list on a wall and claimed, "This is a guardians list, where each terrorist writes his name and each terrorist has his own shift, protecting the people who are here."
As people versed in Arabic pointed out, the so-called "list of guardians" was nothing more or less than a calendar with the days of the week. The IDF blamed the failure on a "translation error".
On 15th November, middle east monitor "Israeli forces have killed an elderly Palestinian after using him in a propaganda campaign promoting its 'safe corridor' into Gaza," the report said. The IDF circulated a photo of a 79-year-old man, Bashir Haji, talking to IDF soldiers as evidence of the careful care of refugees fleeing bombings in the north. This picture was weakened by the fact that an Israeli sniper shot Haji twice in the back of the head.
Israeli officials have also tried to falsely report that there are images of Palestinian civilians being killed fabricated and produced by "Pallywood" crisis actors (Pallywood is a neologism combining Palestinian and Hollywood). This claim is not only false but deeply conspiratorial – on the level of extremists like Alex Jones, who made similar claims about mass shootings in the United States. It is surprising for a government to make such claims.
The biggest ongoing publicity fiasco involves the Al-Shifa hospital – which deeply infuriates not only the Israeli government but also the Biden administration. On October 13, the IDF issued a detailed illustration Claimed to show "the main headquarters of Hamas' terrorist activities". The picture showed an extensive network of well-lit tunnels and large rooms that looked nothing like the villain's lair in a James Bond film.
popular
"Swipe down left to see more authors"Swipe →
On Tuesday, National Security Council spokesman John Kirby said, "I can confirm for you that we have information that Hamas and Palestinian Islamic Jihad, including Al Shifa, are using some hospitals in the Gaza Strip and tunnels beneath them to hide We do." Support their military operations and capture hostages."
The next day Israel captured Al Shifa Hospital. What they found there was surprising. As Washington Post Notably, on Thursday the IDF said, "A search has recovered the body of a captured Israeli woman along with weapons in a house near the hospital." On Wednesday, the IDF released photos and video of a small cache of weapons it said belonged to Hamas. that video also shown The hospital contained a box of dates (a much-loved fruit among Arabs) and two copies of the Quran (the holy book for millions of people). From Post,
The Army on Thursday added photos and video to its case of a rugged cavity, which it described as an "operational tunnel shaft." Washington Post The location of the shaft inside the Al-Shifa hospital complex was verified, but it could not be verified how far the hole went or what its purpose might have been. Israel has not yet produced findings that corroborate its claims that al-Shifa sits above the Hamas headquarters and was the terrorist group's center of operations in northern Gaza.
The IDF also suggested that "Hamas knew we were coming" and moved the headquarters – hence the lack of evidence for a strong Hamas presence. This is actually Donald Rumsfeld's territory during the Iraq War, when he famously remarked that "the absence of evidence is not evidence of absence" in relation to non-existent weapons of mass destruction.
It is possible that some Hamas fighters are hiding in a very large hospital with hundreds of patients. But it seems unlikely that this hospital would ever have been the "main headquarters" of Hamas. The IDF may find further evidence of Hamas' presence there; However, the original story appears to be a fabrication.
But then the idea of ​​a Hamas command center is a flight of imagination. The military wing of Hamas is not a regular army but a rebel force that, in Mao's famous phrase, "circulates among the people like fish swim in the sea". Israel has presented a guerrilla army as a more conventional force organized by a nation state – a common mistake in counter-insurgency warfare.
Yet Joe Biden is not surprised by the weakness of the evidence provided by Israel. "You have a situation where Hamas is committing its first war crime by hiding its headquarters, its army, under a hospital," he said on Wednesday. And this is a fact; That is what has happened." The phrase "the first war crime" is evocative, sounding like it is a complaint by a child who is beating up his sibling while arguing over who started it. Under international law, Hamas's commission of war crimes does not give Israel license to commit other war crimes. Nor does it allow the United States to support war crimes in response to the actions of Hamas.
Asked for evidence from the command center, Biden said, "No, I can't tell you – I won't tell you."
Biden also claimed that Israel had been very careful in taking over Al-Shifa hospital compared to its earlier actions. According to the President, "So, this is a different story than what I believe was happening before, an indiscriminate bombing." Biden's admission that Israel carried out indiscriminate bombing with US support is another admission of war crimes.
In the unlikely event that Biden and Netanyahu are brought before The Hague for crimes against humanity, Biden has, in his own words, provided ample evidence.
All of these mistakes will help dispel the enduring myth of the omnipresent fighting forces of the IDF and Mossad (the Israeli intelligence agency). Indeed, the October 7 Hamas attack, which provoked the current round of Israel/Palestine conflict, was in itself a major intelligence failure – one that many governments (including the United States) have long tended to sidestep. Raises questions on the upcoming policies. Palestinian statehood.
Israel's bad publicity is another sign of Israeli incompetence. Yet, all these failures do not matter as long as Israel continues to benefit from the soft fanaticism with low expectations of its supporters, including the President of the United States.
Joe Biden is clearly willing to support whatever Israel does, including indiscriminate bombing and other war crimes. American media is also involved in this. As huffpost As has been documented, CNN has a habit of broadcasting IDF videos with incorrect information (including the calendar failure). Then, when the errors are pointed out, these same videos are carefully edited to remove the falsehoods when placed online, without any editorial note explaining or acknowledging what was cut. In fact, CNN is the IDF's partner in propaganda.
But Israel's half-baked propaganda is still not aimed at ordinary people. The American public is becoming increasingly angry about Israel's war. As Reuters reports, only 32 percent of Americans support Israel in this conflict, down from 41 percent a month ago. The same poll shows 68 percent support for a ceasefire.
Sadly, Israel's campaign of lies is not appreciated by the public. Foreign policy is made by the elite class. Biden and the US Congress are still firmly behind Israel. Even if Joe Biden is the only person on Earth who actually believes Israel's propaganda, that's more than enough to make it a success.
submit correction

Reprints and permissions