Why do brokers have nothing to fear amid digital innovation?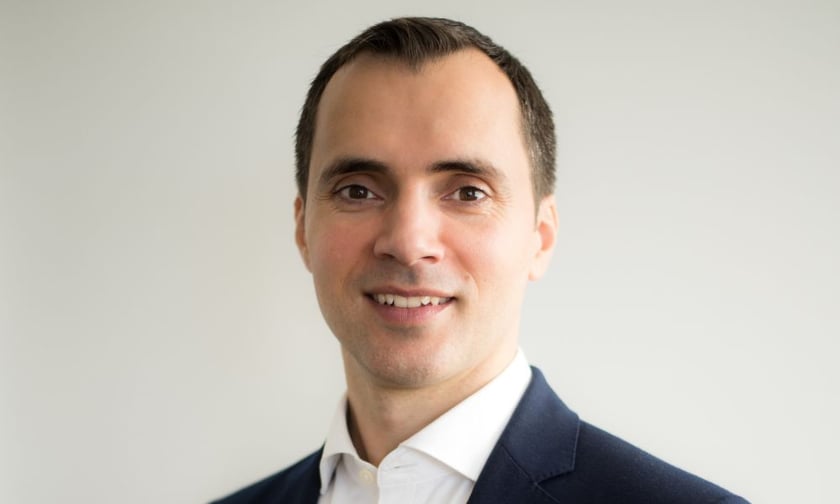 This article is published by Mwins Group, Inc. Was prepared in partnership with.
Insurance Business's Gia Snape sat down with Tom Parsons, head of digital strategy at mWins, to talk about mWins' approach to technology and how it is leveraging and investing in digital tools to empower its customers .
The rise of artificial intelligence and other digital tools has led to unprecedented innovations in insurance. But there is also growing concern that technology is diverting attention from what's important.
"When we look at our strategic initiatives, we think about how we can use technology to meet the needs of retailers," said Tom Parsons (pictured), head of digital strategy at Amwins.
At the same time, mWins wants to ensure that its technology empowers its brokers rather than freeing them from intermediaries.
"If we can solve operational problems with technology, we should definitely do that," Parsons said. "This empowers our brokers to maximize the value we deliver to our retail and marketplace clients."
Bringing the best digital experience to retail brokers
mWins has invested heavily in its digital marketplace to meet carriers' appetite for greater risk while creating an excellent experience for retail brokers.
In 2022, it launched a new Personal Lines portal and delved deeper into the professional Lines space with cyber liability, bringing together a collection of markets to provide retailers with more choice amid a volatile market.
It has expanded into a suite of professional lines offerings, including D&O and E&O, and will launch flood capabilities in the first quarter of 2024.
According to Parsons, the development was driven by the value MWins brings to retail brokers in their digital experience: choice, speed, ease of use, access to resources and seamless integration.
"Retail brokers want to control the experience," he said. "They want less error, access to resources and more information. They want to be able to work with an online experience, having the reassurance of knowing that there is a team of experienced brokers there when needed.
"As we think about all these qualities of a good experience that we believe our retailers value, we can see that technology can be leveraged to offer that in a number of ways."
Meeting the risk appetite of carriers
This strategy also applies to mWins' carrier partners.
"Carriers know that their appetite will not be able to cover everything. So, when a retailer comes to them, and the appetite isn't there, we know there's another market we can fit them into, so the carrier doesn't have to take advantage of something they can't afford. Doesn't want to," Parsons said.
"And from a technology standpoint, not all carriers are created equal. Not all of them have the same skills or desires, and we can be there to meet their needs where they are.
"Technology enables us to access large amounts of data that can deliver additional predictive insights, underwriting controls and portfolio management capabilities."
Parsons acknowledged that mWins' investment means it is on a path of continuous learning and development to help retail brokers deal with emerging risks in the market.
"Learning doesn't just happen and end," he said. "It's not technology for technology's sake – it's about learning and sticking to your purpose of serving the customer."
'Best in class' technology and people go hand in hand
State-of-the-art technology in insurance is often thought of as freeing the broker or underwriter from the middleman. However, Parsons emphasized that digital tools complement their expertise, creating greater value for clients.
"Mvins does not see a world where best-in-class technology and best-in-class brokers and underwriters will not be paired together," he said.
"We find that these two things work their best when it is almost uninterrupted; It is always difficult to tell the difference between them. "We don't see a world where it's one or the other."
Stay up to date with the latest news and events
Join our mailing list, it's free!