People risks intensify all other top business issues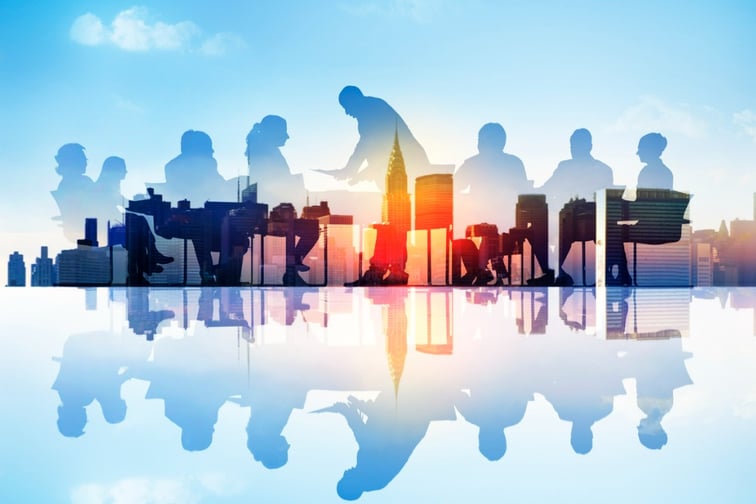 Aon has published its 2023 Global Risk Management Survey, revealing this year's most pressing business challenges. The most notable finding is that failure to attract and retain talent made it not make the top 10 in 2021, indicating a shift in the way risk managers currently view human capital.
The brokerage giant also said that this change in perspective has also been seen in other commodities that have made the top 10, noting that they have all been accelerated by human capital issues. For example, talent and skills shortages can stifle innovation and increase the likelihood of cyberattacks, regulatory violations, and supply chain issues, among others.
The top 10 global risks according to the 2023 Global Risk Management Survey are:
Cyber ​​Attacks/Data Breach

business interruption

Economic recession/slow recovery

Failure to attract or retain top talent

Regulatory/Legislative Changes

Supply chain or delivery failure

Commodity Price Risk/Material Shortages

Damage to reputation/brand

Failure to innovate/meet customer needs

increased competition
Aon said another interesting finding were the items that did not make the top 10, including AI ranking #49 this year and climate ranking #17. Climate also ranked lower than expected, despite more than $313 billion in global economic losses from catastrophic events last year.
"The world is more volatile, reflecting a series of profound changes in business, technology, climate and workforce issues that have forced business leaders to adapt to the increasingly interconnected nature of risk and people challenges," said Greg Case, CEO of Aon. "Awakened to."
Changes in top 10 list
In its 17th year, Aon's biennial survey finds that human capital issues are not just a "people problem" but also a major business risk due to rising health care costs, workforce decline and lack of preparedness for retirement. Is. This year, "attracting and retaining talent" ranked fourth globally, while it could not break the top 10 in 2021. Only 11% of respondents said they had determined their people's risks, revealing a significant gap between risk awareness and risk preparedness.
"We are at a defining moment in time, when business leaders are recognizing the true cost of human capital challenges and the reality that people risk outweighs all other top business risks," said Lambros Lambro, CEO of Human Capital at Aon. Is."
Despite news about global losses in natural disasters and emerging technology, climate and artificial intelligence ranked #17 and #49 respectively. Aon said in a news release that the results suggest a lack of awareness of the potential impact of these issues on the corporate risk profile.
"What is more confusing are the risks that are clearly unaccounted for in leaders' assessments of the challenges they must address," said Andy Marcel, CEO of Risk Capital and Reinsurance Solutions at Aon. Climate Risk." "Climate is not an emerging risk, but an urgent one, which is having wide-ranging impacts on businesses of all sizes. Leaders now need insights from advanced analytics and modeling as well as innovative parametric solutions that will help them make better decisions today and protect them in the future.
Do you have any ideas about this story? Let us know in the comments below.
Stay up to date with the latest news and events
Join our mailing list, it's free!