Survey reveals gap in perception of security and preparedness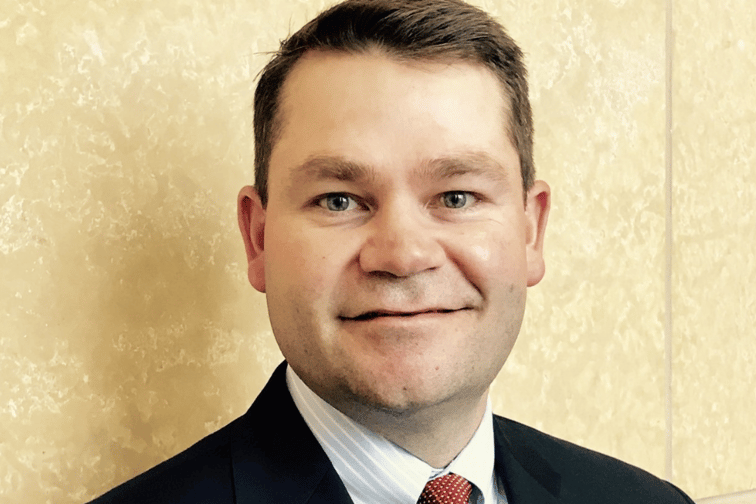 disaster and flood
By Gia Snape
Climate risk is top of mind for many business and commercial property owners, but most feel prepared for extreme weather events, but their insurance agents aren't as convinced, a new survey has revealed.
According to the latest nationwide Agency Forward survey, more than half (52%) of agents believe less than half of their commercial clients have an appropriate level of coverage for catastrophe risk.
Agents are also concerned about whether their commercial clients have strong risk mitigation and business continuity strategies in place should disaster strike.
Tony Fenton (pictured), Nationwide vice president of commercial lines products and underwriting, said agents are uniquely positioned to address the gap between customers' perceived readiness and the reality of their coverage to help ensure To ensure that customers are provided with appropriate insurance as climate risks increase.
"The awareness is there, but the actual preparedness may not be at a level that meets all the criteria," he said. insurance business,
"This is where agents have a great opportunity to become advisory experts, helping customers think through and think about whether they are appropriately protected."
Agents and commercial clients' concern about severe weather is "high"
The nationwide survey surveyed 500 commercial property stakeholders (business owners, commercial property owners and new construction builders) and 400 independent insurance agencies online between August and September this year.
The findings revealed that 69% of agents and 62% of commercial property stakeholders were "very" or "extremely" concerned about the risk of severe weather and natural disasters.
Customers were most concerned about structural damage caused by winds, tornadoes, flooding or lightning. In addition to structural damage, they were also concerned about business interruption, water intrusion and damage to personal property or electrical systems.
Fenton was not surprised by the level of concern about severe weather risks, especially considering that 40% of businesses fail to reopen after a disaster, according to FEMA data.
"We found that concerns for customers and agents are very high," he said.
post-disaster recovery costs
The nationwide survey also revealed the true costs of natural disaster recovery. More than a third (36%) of property owners surveyed said they had recently suffered damage from extreme weather in the past five years. Nationally, 13% experienced damage from a natural disaster in the past year.
While most (88%) were able to make a full recovery within six months, the cost can be staggering. Nearly half (49%) reported recovery costs between $20,000 and $50,000.
"I think it happens [climate risks] "It is very real for business owners because who can afford to be closed for four to six months?" Fenton said.
"So, there is a financial concern, and it's not just a matter of mind; This is also affecting their operations. One of the things I found interesting about this survey is that it's not just the actual coverage. It's about thinking ahead. It's about business continuity planning and whether customers think about all the parts and pieces, not just insurance.
The nationwide leader also stressed the financial impact of the lack of education in climate risk mitigation for all stakeholders.
"It has a huge financial impact if the customer is not properly educated," Fenton said. "We want to be a good security partner with them. There's an element of being proactive versus reactive. [to climate risks],
How can agents align with clients on climate risk?
The good news for insurance agents is that commercial property and business owners want to work with them and regularly consult with their agents to prevent losses caused by natural disasters.
According to Nationwide's survey, commercial property stakeholders said they have appointed their agents to help prevent damage to their properties to air (76%), roofing (69%) and water (61%). Eight out of 10 agents also reported helping customers on these topics.
To coordinate with commercial customers regarding their coverage, agents should zoom in on the insured value and encourage insureds to review the value of their property.
"Do they have the appropriate coverage in this dynamic market with rising building costs? Customers may not have adjusted their actual coverage," Fenton said. "to do [clients] Is this a reasonable limit? How do you feel about your terms and conditions? Are they aware of deductibles to offset the cost? [of the premium],
Fenton encouraged agents to take advantage of the tools and resources offered by carriers when consulting with their clients.
"Is an agent sitting down with the customer and thinking about business continuity plans? Do his colleagues agree with this? Have you prepared and implemented a plan in case of a natural disaster?" He added.
"This is where an agent can help, and companies like Nationwide have a whole range of services that can teach customers, and agents can leverage our expertise to join the conversation. "Our hope is that these conversations are happening."
The nationwide survey showed ample opportunity for agents to do more. Less than half of the agents surveyed (42%) said they promote risk mitigation resources to their clients.
Fenton said sharing resources as climate risks increase actively reinforces agents' expertise and value to clients.
"The whole goal here is to elevate the conversation by moving from reactive coverage to risk mitigation," he said. "With our expertise and the consultation of our agency partners, I think customers will be better off."
Are you an independent agent working with commercial clients on their climate risks? Share your experience in the comments.
Stay up to date with the latest news and events
Join our mailing list, it's free!